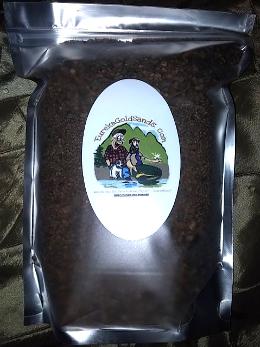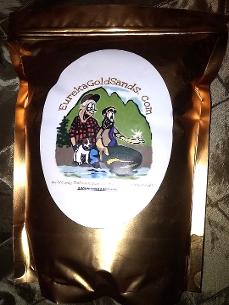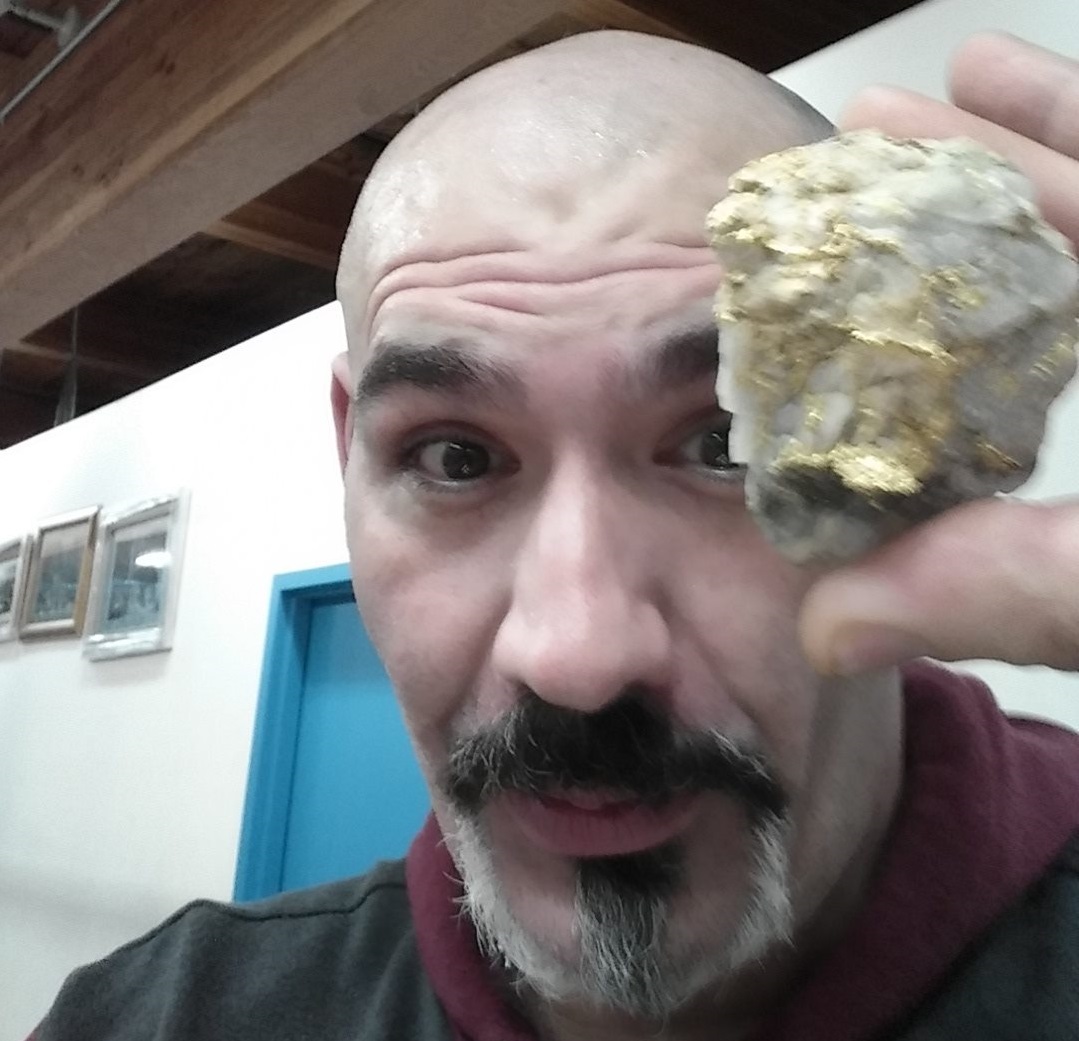 B.C. Eureka Gold Sands are my world famous mixes of pay dirt! They come directly from my Placer Gold Claims on Granite Creek, the Tulameen river in B.C. Canada, and other gold rich areas in the world famous Tulameen complex of southern B.C. I personally dry and bag it as completely un-searched gold concentrates screened down to rocks 1/4-1/2 inch in size or less...
On top of that I add in gold and platinum from my claims and also from surrounding claims to make sure everyone is happy with their purchase. The pay dirt I offer is an accurate representation of a gold panning experience, this is not Home Depot Play Sand with tiny gold dust thrown in. In my pay dirt you will find garnets, black sands, and all the other mineralization you would expect to find out in the field!
I salt my bags with decent sized gold usually no smaller than 20 mesh the dust in the bags is naturally occurring gold, I do not add it in. Over the years I have developed several different mixes of pay dirt and I have sold over 40,000 bags in the last 13 years! The one thing other than the generous amounts of gold which sets Eureka Gold Sands Pay Dirt apart from the rest of the pay dirt sellers is that I am the only one who adds a varying amount of small platinum nuggets to every bag 1 pound or larger, this is in addition to any naturally occurring platinum that may be present in any given bag.
Below you will find each product along with a brief description of the grade of the pay dirt along with the weight and price. Shipping is included in North America! We do ship worldwide so please inquire about shipping rates for countries outside of North America.
All prices are listed in USD.
FREE SHIPPING!
ONLY EurekaGoldSands.com offers a Money Back 100% Guarantee on Pay Dirt.